The Schaumburg Amateur Radio Club held it's first Zoom based monthly meeting last week, on Thursday 20th August.
Many club members joined to watch Geoff KA9QGH, the club president, host the meeting from his home.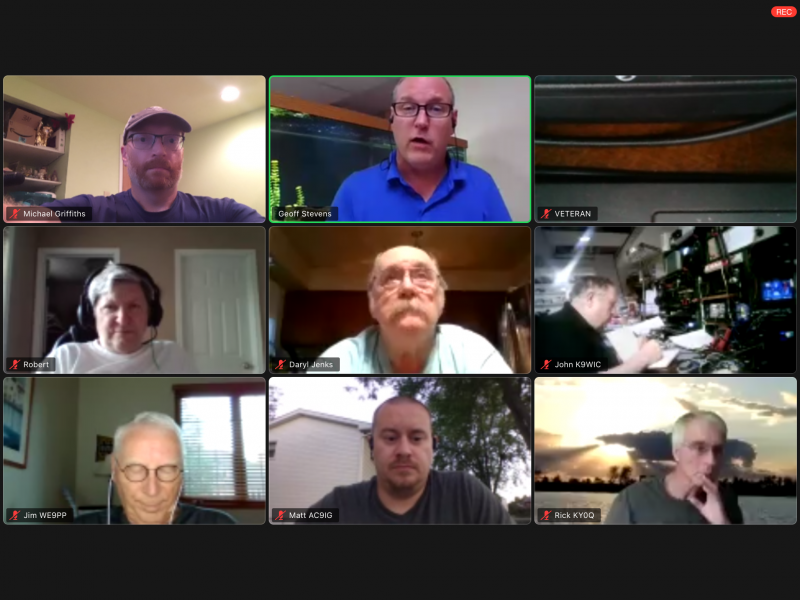 Here are some screen images taken during the meeting.
Club members can  view the upcoming meeting details via the  SARC Google Group. (SARC membership and login required).
If anyone else needs help to get the Zoom meeting details, including non-members, please contact Geoff directly requesting the information.
Here is a schedule of the next meetings, also planned to be held on Zoom, and until such time that in person meetings can resume.
Topic: General Meeting
Sep 17, 2020 07:00 PM Central Time
Oct 15, 2020 07:00 PM Central Time
Nov 19, 2020 07:00 PM Central Time
Dec 17, 2020 07:00 PM Central Time
Jan 21, 2021 07:00 PM Central Time
Feb 18, 2021 07:00 PM Central Time
73, Mike K9KMV